Trusted Network Security Services
"Protect, Detect & Respond! ."
We all need a network that is secure and trusted and keeps our data & users safe irrespective of the location, be it remote or in-house.
Even small negligence can lead to network breaches, data leaks and malicious threats to the network that may turn vulnerable if left undetected and could potentially harm your reputation.
Here Network Security comes to the rescue.
Network Security plays a crucial role in proactively predicting and protecting threats before they occur and detecting and responding to any security gaps (attacks) immediately.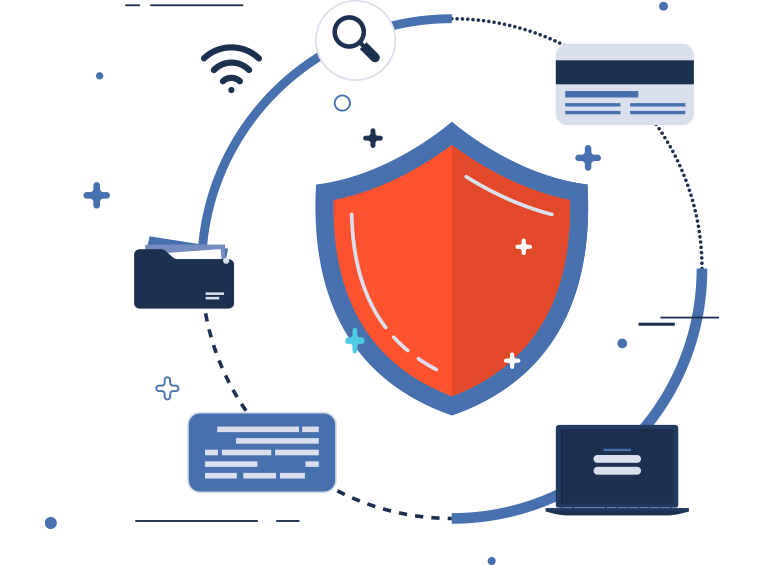 How does Network Security Work for your IT infrastructure?
Stay Safe 24*7
Network Threats are both growing in sophistication and frequency, making the presence of cyber security inevitable.
Whether it's just email security or a full-fledged perimeter security, the multiple defense layers offered by network security software and hardware help implement the stringiest security protocols and controls.
We follow a unique two-way strategy that enables your organization or enterprise IT to stay safe and protected.
Pre-Breach Strategy
Predict: We proactively keep monitoring the network and predict/assess for any existing or upcoming vulnerabilities.
Prevent: Our expert network engineers understand your attack surface and weaponize you to prevent any breach or intrusion.
Post-Breach Strategy
Detect: Our network security solutions help get notified of the suspicious behaviour and prep up an appropriate plan of action to counter the attack.
Respond: Our engineers quickly detect the source of attack/infection and resolve the issue without harming any organizational asset.
Looking to avail network service security for your enterprise's IT assessment and deployment? A right partner can make or break the entire thing.
Talk to Pollysys's network security engineer today and feel the difference over the first connect.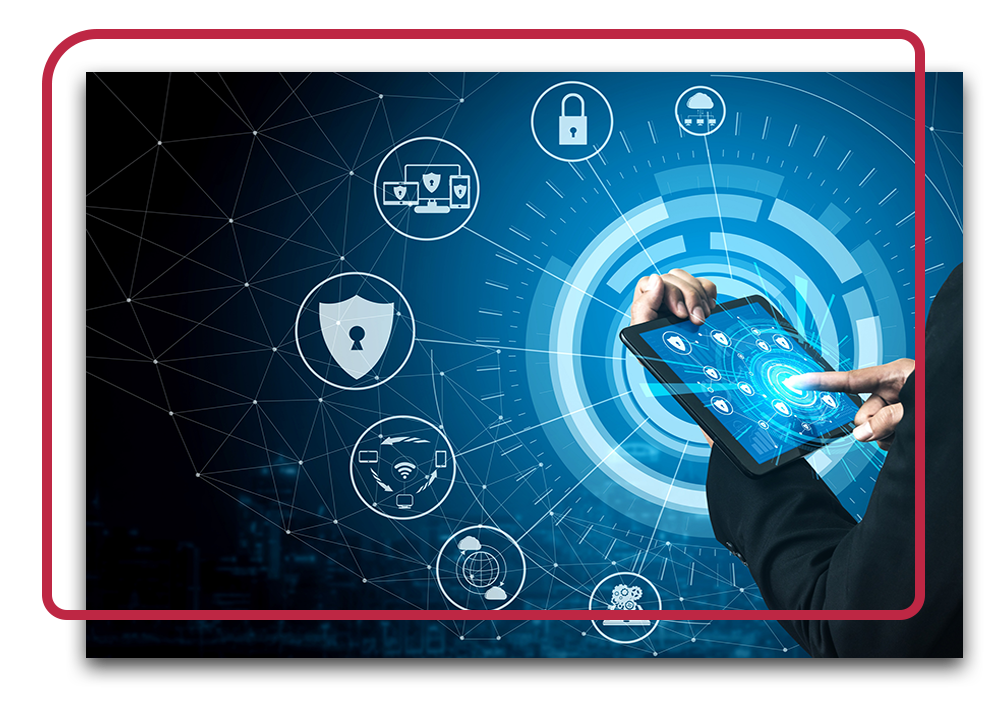 Managed Security for Next-Gen Enterprises
Pollysys' Network Security Solutions
From edge to LAN to every corner of the network, Pollysys network security pros ensure zero security breaches, threats or gaps in your IT infrastructure.
Have a look at some of the major types of network security services offered by Pollysys.
Network Access Control
This service keeps unauthorized persons away as network access is granted only to the already registered users.
Network Firewalls
Diligently inspects incoming and outgoing traffic to rule out potential threats and alerts the system for any breach.
Intrusion Detection System
Primarily used with firewalls and act as a barrier between untrusted and trusted networks offering intelligence threat detection.
Anti-Virus & Anti-Malware
These softwares continuously track, monitor and repair any viruses, Trojans, worms and other malicious threats.
Application Security Services
We ensure your applications are well configured, stay updated and are healthy, free from any malicious infection.
Data Leak & Loss Prevention
Our services ensure sealing every gap and inculcate multi-facto authorization to eliminate any threat to data.
Secure Mobile Connections
Whether it's a remote system or a mobile one, our services ensure 100% security and a strict check for mobile networks.
Wireless Security Services
We follow best/industry set practices and techniques for authentication that protect your wireless networks.
Web Security Services
Our dedicated web security services protect the integrity of the network but making it secure, trustworthy and free from any cyber threats.
Security Information and Event Management (SIEM)
SIEM services help in anomaly detection and notify the system of any suspicious behaviour and also take action against it.
Pollysys- Your Trusted Network Security Partner
Future-proofing your Cyber Security
Professional network security solutions by Pollysys offer end-to-end Cyber Threat detection, protection and action that help cut your risk exposure and boost organizational performance.
We follow and adhere to industry compliance standards and deploy best practices that help you stand rock-solid amidst the growing and continuously evolving digital world.
Comprehensive network security services by Pollysys help mitigate the reasons that may serve as the entry point for malware or hackers and ensure:
No Outdated software/hardware
No infected devices within the network
Excellent network design
High performing networks
Maintains privacy & security
Every Network Point is SEALED for unauthorized access
And much more!
Optimize your network security with a highly trusted, experienced, reliable network security service company in the UK. Talk to our Network Security Advisor today!!