Professional Website Development Services
Boost your reach, connectivity and profitability with Pollysys
Websites play a crucial role in turning your business into credible and legitimate. Besides making you globally visible, an ideal website also communicates quality information to your audience. Web development is not only about launching a website but also about customising it as per your audience and market needs that lead to conversions.
The seasoned team at Pollysys always endeavours to deliver comprehensive online solutions that consolidate the latest technologies. From a simple website to the most complex web-based applications, we take care of all your technology and online needs to help you stand abreast amongst your competitors.
Get your first impression right with Pollysys!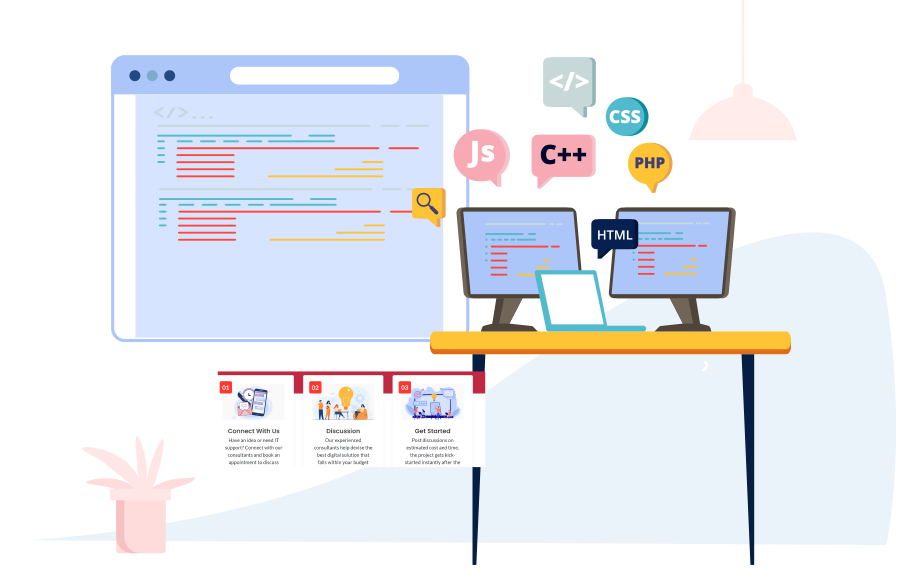 Our Web Development Technology Stacks
We work on the latest frameworks and technology platforms to deliver you the most secure, advanced and feature-rich websites.
Why Choose Pollysys?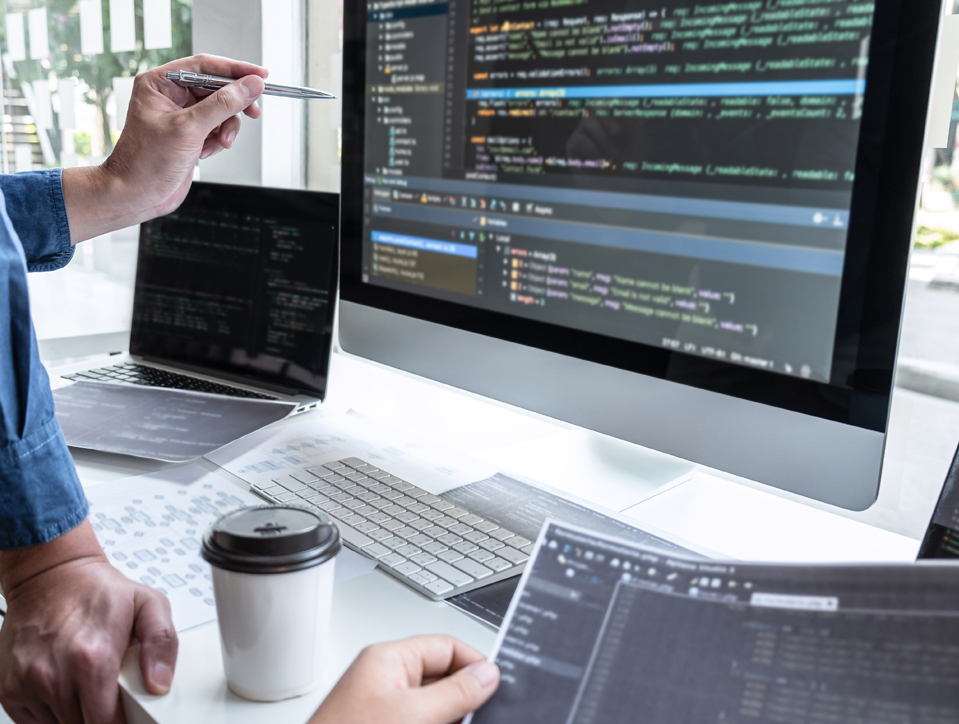 12+ years in giving digital direction to your dreams
At Pollysys, we deliver technically advanced, high-quality and high-performing web development services to businesses of all sizes. Our web solutions cater to individuals, start-ups, B2B, B2C, ecommerce to enterprise-level solutions and more. Pollysys contributes a complete set of custom software development services to encourage you to grow your business and relinquish your business goals.
We ensure 100% client satisfaction by using cutting-edge technologies for all your web development and other IT needs. We strive to add rich and maximum value to your digital endeavours at very competitive prices. Choose us for:
High-quality development
Timely delivery
Cost-effective solutions
Diversified portfolio
Full Customer satisfaction
Proven track record
Experienced experts in cutting-edge technologies
Frequently Asked Questions
Q1: How much does a new website cost?
Q2: DO you also offer solutions apart from WordPress?