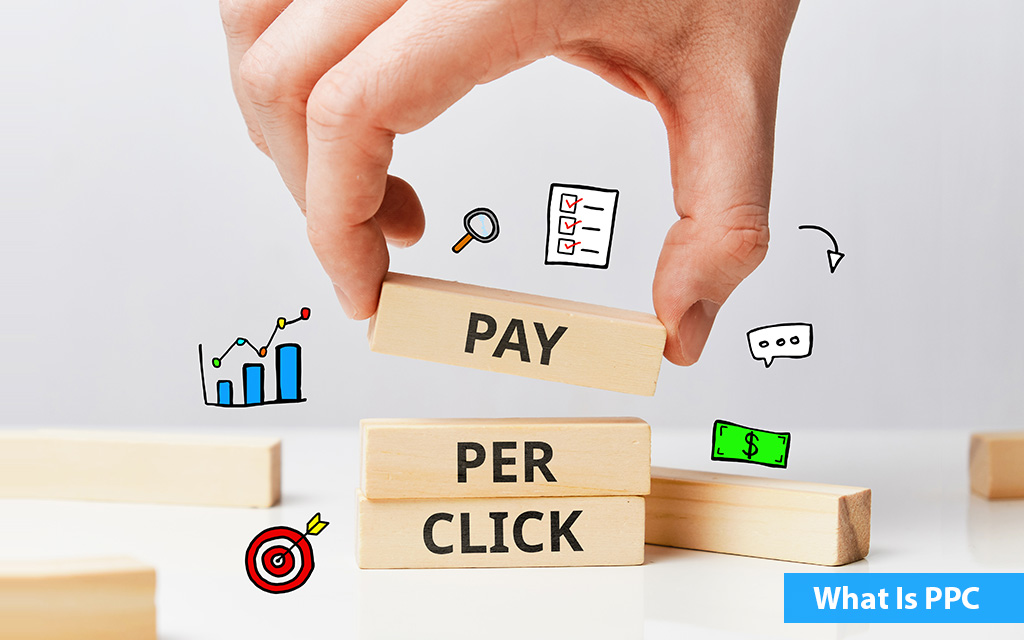 PPC or Pay Per Click is the method of promoting a brand by means of deploying ads on different platforms. Be it social media, search engines, blog posts and web pages.
You can buy visits to your websites directly with PPC internet marketing. 
Understanding PPC marketing can be puzzling at first. It's a powerful tool for business growth; it actually works wonder if you are doing it with the best company for Pay-Per-Click services.
So, the Ads that you see on the top search results, on the different webpage sections, is somebody marketing their brand. The advertiser will have to pay the marketer if you click on the ads. This is Pay-Per-Click Marketing.
Unfamiliar with PPC? Worry not.
This guide clarifies What PPC works and how to succeed with it. Besides, the Bonus point is waiting for you.
Pay-Per-Click in Digital Marketing: A Worth Reading Guide for Every Beginner
PPC, Pay-Per-Click in marketing, is the paid method of landing visitors on websites to gain traffic, generate leads and to sale services with the help of running advertisements on various platforms. Advertisers pay an amount for every Ad that gets clicked.
Want to sell your digital marketing services to the people who are looking for it? PPC campaign ads get your brand in front of people who need it.
Because of this personalization of users' demographic, age groups, search history, cart items, and interests –PPC tools offer great opportunities to reach out to the audience while improving your network and brand value.
PPC Mechanics: Know How It Works and Generates Leads
Many readers may still be confused about how does Pay-Per-Click advertising work.
Personalized targeting? Relevant ads? How do they do it?
Stick here to understand better in the next section:
Specifically, the SEO experts who choose and deploy your brand ads marketing do depth research, bid on keywords, and target the audience. It yields impressive responses.
PPC thrives on keywords when users search for specific terms related to the product or service; online ads, which you may call sponsored links, pop up on search engines.
And to excel in PPC, a top PPC agency will carefully research and select the most fitting keywords for their offerings. Investing in relevant keywords drives more clicks and, in turn, enhances profits.
Let us give you an example; if you are a fashionista and usually keep looking for trendy pants and shirts online, it is very likely for you to always be surrounded by ads on online shopping websites, even if you jump from one social media to another. It is a great possibility that your Instagram feed and explore are always filled up with trendy fashion clothing.
You may think it is magic, but it's the power of PPC services backed by advanced technology & tools of the 21st marketing era. However, there is a role of AI and ML behind it, but paid ads are one of its subsets.
How to make money with Paid Marketing Ads?
For every click on certain ads, the advertiser pays. But the catch here is: he may make more than he pays for ads.
Confused How? Let me brief you.
Suppose an advertiser pays $10 for a single ad running for its Python Course for two days, and five users click on the link.
How much will he have to pay to the marketer? A total of $50. Isn't it?
But it is the sleek possibility that visitors who click might Buy the course, which is around $100, which is worth more than paying $5 for each click. Eventually, who wins?
The advertiser, of course.
Every Ad runs for a certain period, and the payment may be varied depending on the platform. Many social media networks primarily offer PPC models such as Facebook Ads, Google Ads, Twitter Ads, and Instagram Ads. They have variable plans for different durations.
Are PPC and SEO the Same? Know the difference between PPC and SEO.
No, they are not the same. However, both are the best ways to rank websites. Pay-Per-Click Ads and Search Engine Optimization are two different things in digital marketing.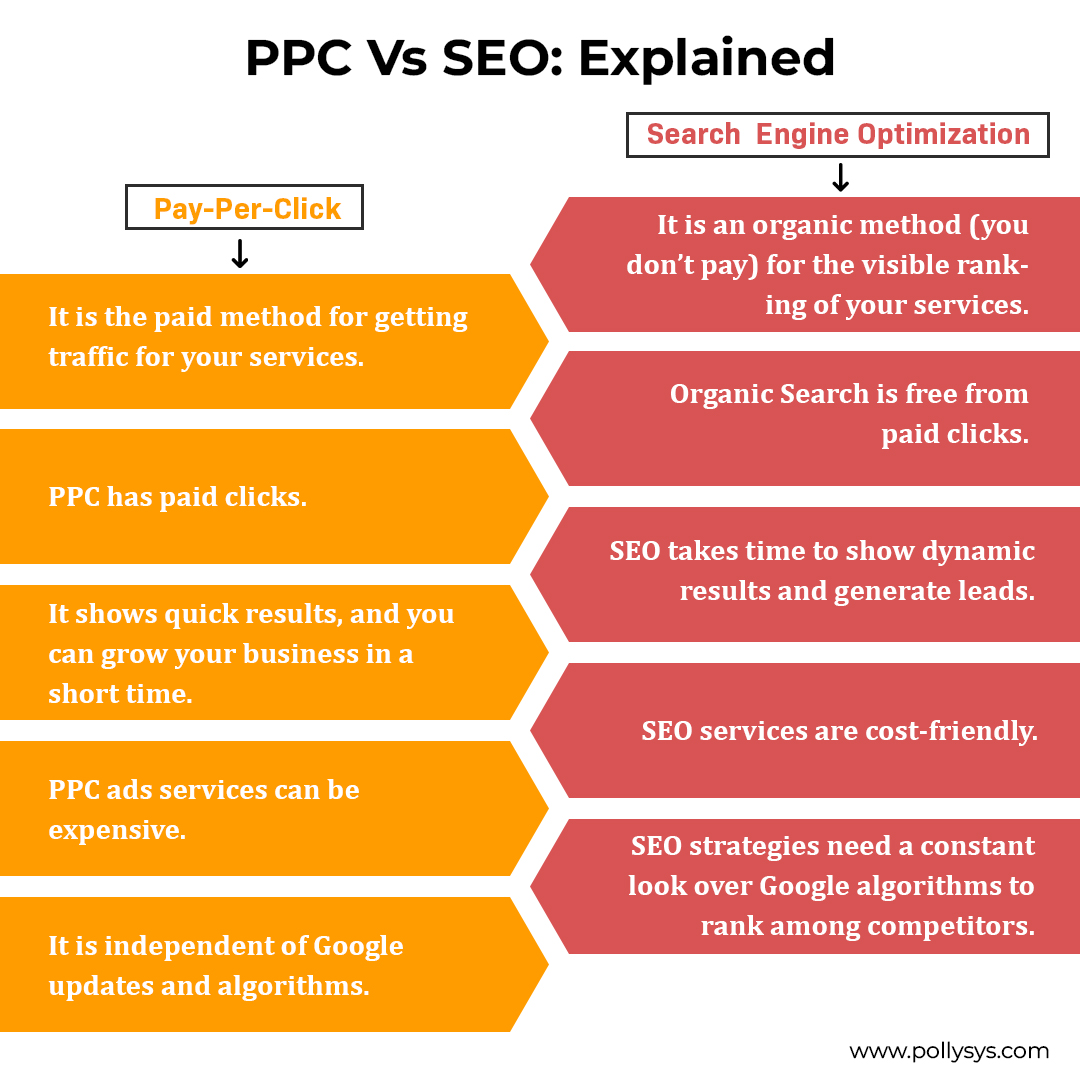 Best PPC Marketing Company
Investing in the right PPC Agency is a highly rewarding versatile business. The expertise in PPC services, qualified digital marketing professionals and a well-trained team can bring tangible results.
Pollysys is a digital marketing agency specialising in vast marketing services with over a decade of experience. They are a well-versed name for providing the best pay-per-click ads in London. However, clients from around the world are taking advantage and generating high revenues in the businesses.
Learn more about our PPC marketing. Visit the website www.pollysys.com.
Contact the team at 020-3003-4830. For any queries, drop an email at support@pollysys.com.
The Final Note
Pay-per-click can bring a wealth of benefits in a short time. You can enjoy increasing clients and conversions on different PPC platforms.
The PPC advertising method is the optimal way to achieve business growth and create remarkable brand awareness. Earn more and spread your message with the best PPC companies and tools in the market today.
Paid ad campaigns can be a wonderful marketing channel for your business. Find the best online advertising company and boost your digital presence.
Recent Posts
Contact with us for any advice