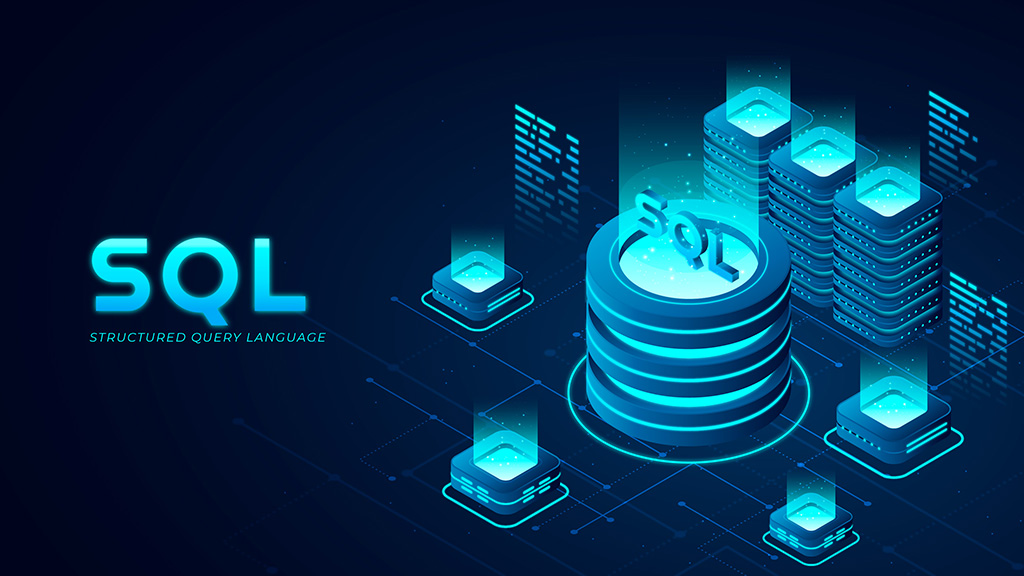 A Best Database Software delivers content coherently, faster, and securely.
SQL is a leading platform used for data handling in an organized, well-structured, and robust manner. However, every business uses different database services to easily store, update, and retrieve large information.
A powerful database system will support:
broad functionality
maximum scalability
secure file storage
user accessibility and
high performance
The following list will help you find the best tool for data storage.
Let's Begin!
6 Top Database Management Systems – Best Performance and Security
There are many popular management platforms in the market essential for meeting desired needs, but choosing the best database provide company or the tool can be challenging.
Pick the software that meets specific enterprise requirements. (Learn the basic skills to operate with these database tools for industry profits, if required).
Also, this interpretation will help every business and Independent software vendor (ISV) to build data-driven applications.
PostgreSQL: World's #1 SQL, Feature Rich, and Open Source
Postgre SQL is an object-relational database management system discovered in 1986 and has been used by multiple organizations to store, access, and modify data since then. It featured ACID compliant in 2001 and is further extended with PostGIS spatial database extender.
Features:
It is highly robust, supports data integrity, and reliability
DBMS for small and large data sets
PostgreSQL can be operated on every significant operating system, e.g., Windows, Linux, FreeBSD, OpenBSD, and macOS.
A globally authorized and well-reputed DBMS system offers high security.
Users can define their data types and functions and import them with several programming languages.
Discover more features from official PostgreSQL documentation
MySQL: An Open Source, Smart, and Automated Data Management System
MySQL is the globally popular relational database system introduced in 1995 for keeping, modifying, and extracting data from tables. It is known for its excellent performance, flexibility, availability, data integrity, and scalability.
Features:
It offers systems to meet distinctive technical, logical, and analytical needs with Editions such as Business, Enterprises, Standard, Cluster, Classic, and MySQL Heatwave.
MySQL Heatwave unlocks the potential of its older version that operates analytical data without the need to create an additional database and works efficiently with machine learning.
Open source is easily accessible and is very cost-effective and time-saving.
Protects every kind of data and ensures security using encryption, masking, firewalls, auto-scans, AI systems, etc.
It entails data defense security standards and multiple acts, and therefore no fear of information thefts.
MariaDB: A Robust and Advance Version for Database
MariaDB is another popular open-source DBMS and was developed in 2009 by the same developer of MySQL when Oracle purchased its predecessor (MySQL). It is lightweight, fastest, more secure, and has enhanced features.
Features
Easily accessible and will always remain an open source according to General Public License Version 2.
MariDB is more efficient than any older version of MySQL.
It provides the freedom to choose custom storage engines depending on the program scale and demands.
Compatible with Oracle syntax without making any changes to the applications.
Support ACID features for secure & quick transactions, widely used by e-commerce platforms, guarantying atomicity, consistency, isolation, and durability.
Apache Cassandra: Manage data quickly without worries
Apache Cassandra, introduced in 2008, is a NoSQL platform used to handle the large volume of data over commodity servers worldwide without failures and interruptions. It provides all-time availability at the same seamless operations.
Features
Distributes equally on all nodes, which refines the process and general performance, retaining the original speed.
Surprising scalability and fault tolerance without affecting stored data.
Flowcharts, essential elements, columns, and nodes are used for storing values in this hassle-free data storage system.
Focuses primarily on quality, tested with thousands of nodes for ensuring no-failure execution.
Maintains sensitive tasks even on objective failure without harming a single node.
Best suited for mission-critical businesses due to its infrastructure and architecture.
MSSQL: Intelligent Tool for Enterprises Data Handling
Developed in 1989, MSSQL is most trusted relational database management system used by productive industries, mainly IT companies across the globe. Over 1500 enterprises rely on MSSQL for various features and excellent analytical solutions.
Features
Fast and growing tool for quick data handling processes under high authenticity and security.
Have rich business intelligence applications and built-in resources to solve real-time problems.
Compatible with Linux, Windows, and all versions of C programming languages.
High maintenance and management of data.
MongoDB: Cross-platform software for document-oriented database storage
MongoDB is a source-available database management software used to handle NoSQL information, meaning that data is stored in documents, column-family, fundamental values, graphs, and flowcharts. It has been in operation since 2009 and supports all major programming languages.
Features
End-to-end high security and is highly scalable and flexible with native sharding. (meaning it can distribute stored data to relative machines if needed, without affecting servers' performance).
It can handle excessive workloads and offers intense elasticity.
Due to its core distribution, all the data values are easy to access at any time.
Users need not define the document schema beforehand. It is handled smoothly while processing.
The scalability allows businesses to scale MongoDB environments with various programming languages over their network.
Final Words
Database selection in 2023 can be tricky, and the guide must have filtered your choices. Give your expensive data in safe hands and improve at growth with IT support services experts.
Pollysys, with an experience of 12+ years, provides A-grade services for data management and processing and is also the best IT company in the UK that enhance operational efficiency, and delivers personalized technology at the right prices.
Experience the digital transformation; Act Fast, and avail the deals. Say hello at support@pollysys.com.
We encourage you to achieve your Goals with Pollysys.
Call Now at 020 3003 4830.
Contact with us for any advice