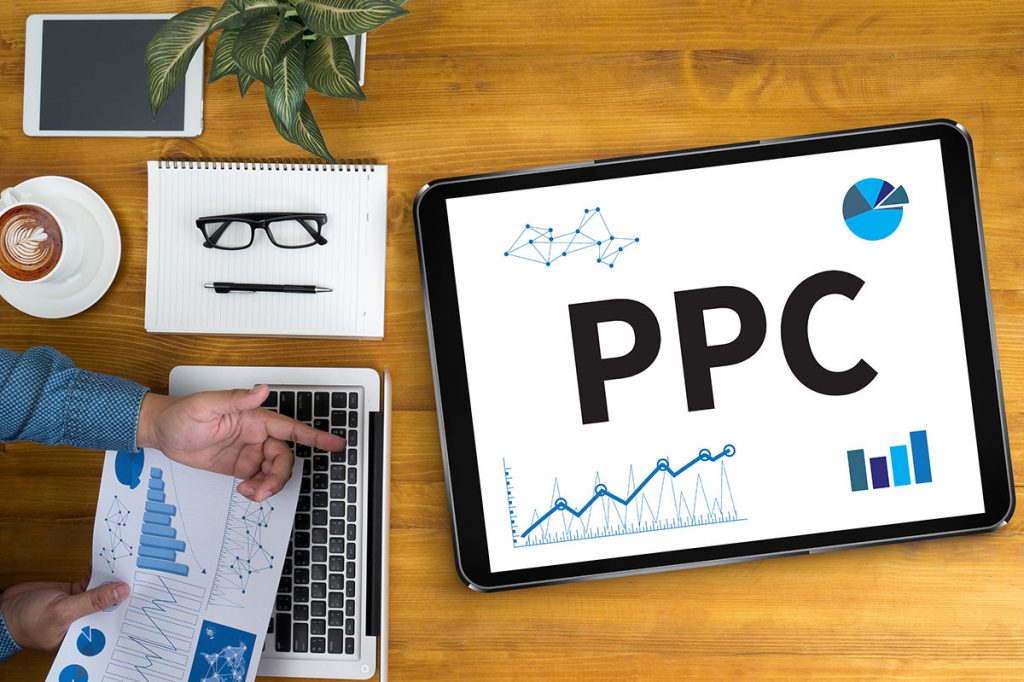 Pay per Click services is a marketing service that utilizes search engine advertising to generate clicks to the website. PPC services are the most pleasing way to target the desired audience and transform them into valuable clients.
Nowadays, even small companies or big franchises; all are undergoing digital innovation, figuring out the trending advertising solutions, and maximizing possible conversion paths. As a result, businesses are in an uphill battle and scarcely progress with their traditional internet marketing tools. The significant challenges online companies encounter includes increased competition, high digital ad spending, strict industry regulation, varying marketing standards, and many more.
When PPC is done right, it can earn you quality leads. Pay-per-click advertising is commonly used in the search engine result pages (SERPs) like Bing or Google. But do you know that it is also used on social media channels? Yes, PPC advertisements are all over the internet.
You must be wondering where you can find the PPC advertisements. The PPC ads are the result you will see before or to the right of the organic search results. Want to know more about pay-per-click marketing? We will provide you with in-depth knowledge of it, but before that, it is essential to get familiar with the essential terms that you should know.
Essential PPC-related terms!!
Are you planning to enter the PPC advertising space? There are a few terms that you should know, or we can say the essential elements of PPC marketing.
1. SEM
SEM stands for social engine marketing that refers to any digital marketing, whether a paid one or unpaid done on a search engine. SEM encompassed both search engine optimization and paid advertising that refers to the ranking organically for keywords. It is essential to note that PPC is not only done for search engines; social media has the PPC ads too.
2. CPC
CPC stands for Cost per click that refers to the amount an advertiser pays for each click. CPC basically acts as a bid in an auction which determines where your advertisement will be displayed. Obviously, in such a case, a higher bid will get better advertisement placement.
A formula determines the CPC!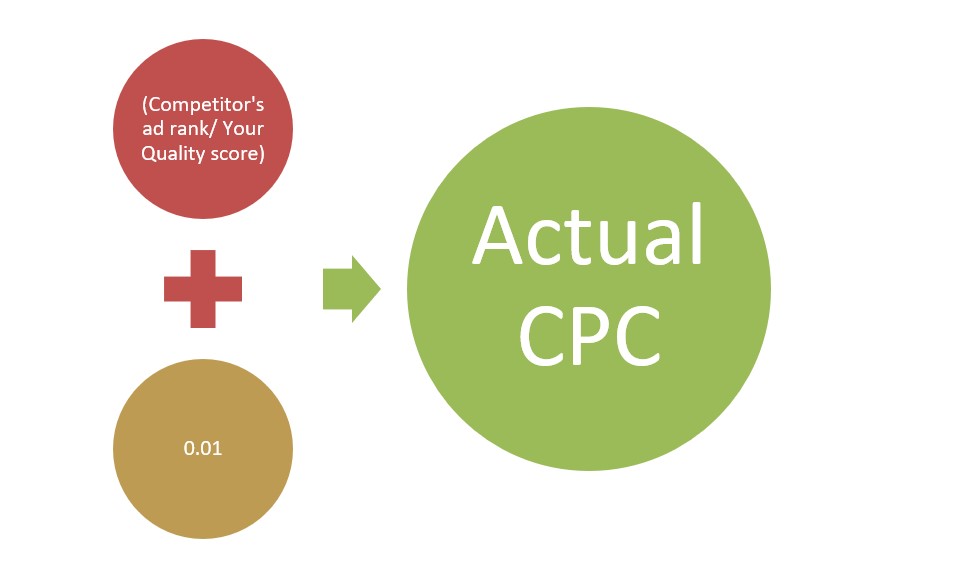 Now you must be wondering about the terms used in the formula. Don't worry; let us get familiar with these terms as well.
1. Ad rank
Ad rank determines the position of an advertisement on the search engine result page.

Where,
2. Quality Score
Quality Score is the score the Search engines give to your advertisement based on click-through rate (CTR). Quality Score is measured against the average CTR of ads in that position, including the relevance of keywords, quality of landing page, and past performance on SERP.
3. Maximum Bid
Maximum Bid refers to the maximum amount you are willing to pay per click on your advertisement.
So, here a question arises that PPC and CPC are the same things?
Well, no. PPC and CPC are not technically the same. PPC refers to a marketing style that includes paying for the advertisements, whereas CPC refers to the amount you spend on a single click on your advertisement.
4. CPM
CPM stands for Cost Per Mile and is also known as Cost per thousand impressions. CPM is commonly used for paid display and social advertisements.
5. Campaign
The initial step for setting up a PPC ad is determining the ad campaign. You can think of a theme, a critical message that you want to get across with your ads.
6. Ad Groups
Here is where the statement works well that one size doesn't fit all. That is the reason why you will create a series of advertisements within your campaign based on a set of highly related keywords.
7. Keyword
Each advertisement within the ad group will target a set of relevant keywords. This set of keywords basically tells the search engines which terms or queries you want to display by your ad.
8. Advertisement Text
Your keywords and your text must inform your ad text. If you remember, at the beginning of metrics, we have studied the Quality score determined by the ad's relevancy. Therefore the text in your advertisement should match the keywords you are planning to target.
9. Landing Page
A landing page is a critical form of paid advertising strategy. The landing page refers to a page where users will end up once they click on the PPC advertisement. Whether it is your dedicated page, your homepage, or some other, you need to ensure that you follow the best landing page practices to maximize the conversions.
Now that you have gone through the basic terms about PPC let us start with critical steps to get started with PPC advertising.
Implementing PPC Advertising!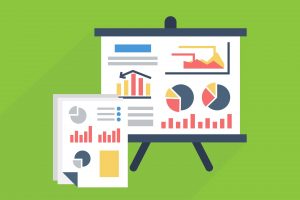 Before implementing the PPC advertising and relying on the agencies that promise a specific ROI, then it is time that you should think twice about it. While several tried and tested PPC strategies that make PPC advertising effective, no such magic formula can help you get the guaranteed results. The whole process requires strategic planning and continuous development to get effective outcomes.
The three crucial steps to get started with the PPC advertising include:
1. Define your target audience:-
The primary focus of PPC advertising is to place your services and products in front of the right audience. And the main advantage of PPC advertising is the hyper-targeting capabilities of PPC platforms. Visit your target audience's profile and take benefit of new ways of finding them online.
2. Choose the right platform:
PPC advertising offers the services on several platforms but choosing the right one to showcase your services and products is essential. While Google, Facebook, and Bing are the topmost platforms, the list may differ based on the type of products and services businesses offer.
As every business is unique and caters to a specific audience based on the services, the PPC platform plays a crucial role. So it is imperative to choose the right avenue to get your message across to the target audience.
3. Conceptualize the campaign:
Now that you have pitched the target audience, it's time to leave an impressive impact on them. You must ensure that your core campaign is enticing and substantial. Even if your ad reaches the target audience, there is no guarantee that they will click it and visit the site.
To get the clicks and attract them to your site, try offering some exciting deals that get the maximum clicks. One best thing you can do about it is to invest your time in crafting a winning pay-per-click advertising strategy.
Crafting a Winning PPC Advertising Strategy!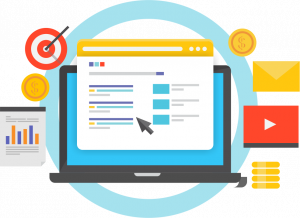 Now, this is the time when the majority of topmost PPC service providers come. We are not talking about relying on them appropriately. There might come a situation where your lack of knowledge can cost you a lot. Keeping this in mind, you need to go through the whole procedure and associate with a leading PPC provider.
The service providers have the knowledge and expertise in implementing the whole process the right way. Technology has offered many advancements In today's era that can lead to getting the maximum outcome as your market experience evolves and your strategies demand. It'd be best to enlist the help of a PPC service provider with desired experience and expertise.
An experienced PPC agency can guide your business to:
1. Set realistic goals:-
While strategizing, it is essential to set the data-backed goals to serve as a basis for your campaign's success.
2. Refine the targeting strategies:
To get a better outcome, expertise tactics can help you get the relevant keywords to bridge the potential customers. Here it would be best to explore the new ad formats and landing page layouts to target the audience.
3. Optimize the ad campaigns:
Your priorities must be allocating more budgets to what works well and the chance to make improvements on what doesn't. Incorporate the SEO and retargeting the strategies to boost the online presence.
4. Relevant Keyword research:
Keyword research can be a time-consuming process but also incredibly essential. Your entire PPC advertising is revolving around the keywords, and the advertiser continuously checks out and refines the process. If you only do the research one and implement the campaign without thinking about it twice, probably you are missing out on something which may lead to low outcomes.
Effective PPC Keywords Should Be:
Relevant: Obviously, you don't want to pay for the web traffic with nothing to do with your business. So, in this manner, it is essential to get the relevant keywords only.
Exhaustive: The keyword research should not only contain the frequent and widespread searched terms but should include the long-tail keywords as well. These are less common but leave a better impact.
Expansive: You need to expand and refine your campaigns constantly.
Managing Pay Per Click Campaigns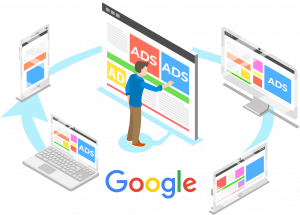 Once you are done with the campaign creation, you need to manage them regularly to ensure that they continue to be effective. Performing regular activities can be one of the best predictors of success.
You must continuously analyze the performance and believe us this can make a huge difference. To make it an effective one, complete the following adjustments to optimize the campaigns:
• Add PPC Keywords: Add new and relevant keywords to expand the reach of the PPC campaign.
• Add negative keywords: Add negative keywords to enhance the campaign relevance and diminish wasted spend.
• Split Ad groups: Split your ad groups into more relevant and smaller groups to improve the quality score and click-through rate.
• Refine landing pages: Modify the calls to action and content of your landing pages to boost the conversion rates.
• Review Costly PPC Keywords: Review the underperforming and expensive keywords.
By constantly optimizing your pay-per-click campaigns, you will be able to nurture your customer base and augment ROI.
After studying too much about PPC, you must be wondering what platforms you can prefer to display your ads. Even the majority of people are not even aware of the PPC platforms due to lack of knowledge. Let us get familiar with the best PPC platforms.
Well, talking about the starters, it is easy to blow for the budgets if you don't know the answers to your "whats" and "hows". To get knowledge about the best platforms, it is essential to know a few things about the formats.
Advertising formats: The advertising formats include responsive text ads, video ads, image ads, text ads, call-only ads, and many more.
Best PPC Platforms!!
It is common to have a question in mind after reading the basics about PPC ads, and that is where I should advertise? What platform is going to be the best one to display my ad? Well, there are several online platforms where you can spend money to show your ad. But what is worth noticing is that you need to check which online space will better ROI and conversion rates.
There are ample platforms, some may fit for the small budgets, and some are high budget platforms. Based on your budget and requirements you can choose an alternative from the following list of some of the top PPC platforms.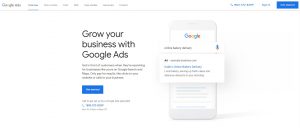 Google ads are formerly known as AdWords. You must have said several times in a day that you need to check it on Google or you need to Google that. People prefer searching on Google for every question that arises in their minds, so Google Ads is considered the King of paid advertising.
If we talk about the Google platform mainly, this platform processes over 40,000 search queries every second. So you can analyze well what type of platform it is. As here, we are talking about the per seconds search, not in minutes or hours.
It provides you ample opportunities to target the keywords intended to get a click by the targeted audience. The only downside of Google ads is that it is considered a highly competitive platform which means greater ad spends.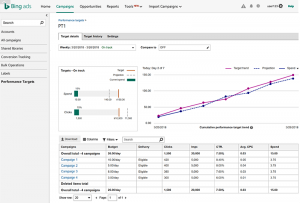 Bing is another well-known online platform that provides reliable online space to display ads. The perks of using Bing Ads are that it has a slightly lower CPC at the expense of a larger audience.

Facebook is a well-admired social media platform. It is considered an effective paid ads platform and has gained popularity in the past few years. Facebook allows you to target the audience based on demographics, interests, behaviors, and location. You can filter the target audience based on any of the metrics.
Facebook also allows for native ads that mean the ads that are introduced and blend into the social feed. And the plus point is that you can use Facebook ads for advertising on Instagram as well.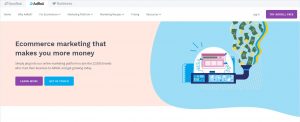 AdRoll is a platform that advertises to users who have already visited your site once. For instance, someone has visited your website to check the essential hacks for daily life. So once the user has called to prevent this, you can easily retarget the user by showing the advertisements of other trendy hacks.
The benefit of retargeting the audience is that it provides you with more opportunities to capture impressions or clicks.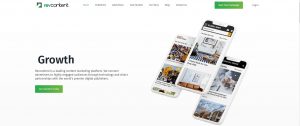 RevContent is a platform that focuses on promoting content through PPC. It has the same impact as the guest post. By choosing this platform, you will reap the benefits of lower CPC and highly engaged traffic.
Why PPC for businesses?
Open up your business to modern alternatives!!
Over the years, PPC advertising has proven its importance as one of the finest cost-effective online marketing strategies. It allows the businesses to acquire charge of their ad spend and get their brand offerings in front of an appropriate audience at the right platforms and times. It creates valuable opportunities to link your brand with desired customers and enhance productivity.
Top advantages of investing in PPC Services: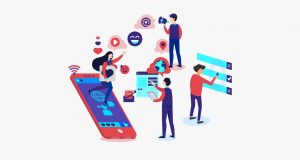 • Improved Brand Visibility: Utilizing the PPC services is a reliable way to get your services showcase appropriately and at the right platforms where your desired customers are spending time.
• Quick Results: The most significant advantage of choosing pay-per-click services for your business is getting immediate results upon campaign launch. The first three months usually serve as a testing period to get more favorable results you require to get valuable data and continuously improve the campaign's overall performance.
• Quick Experimentation: PPC advertisements A/B testing is an essential part of the PPC campaign. The PPC experts generate different versions of PPC ads to verify which campaign to launch and optimize.
• Consistent and immediate traffic: PPC management is well known for effectively integrating with SEO in enhancing brand exposure. It is one of the fastest ways of running paid campaigns and gets immediate traffic by minimizing marketing efforts.
• Granular Targeting: PPC is the most pleasing way of serving targeted messages to the ideal and desired customers based on their online activities, search behavior, and preferred platforms. It targets the most relevant audience that is more likely to decide to purchase.
• Total Customization: Beat the competition with highly relevant and customized google pay-per-click campaigns. It will not only give you access to optimize your ad performance and let you select every aspect of the campaign, including keywords, target audience, placements, and specific zip codes where you want your ad to show up.
• Trackable Data: PPC advertising provides trackable and measurable data and eliminates the guesswork. It gives you a clear vision of your PPC campaign's performance
• Grow Your Customer Base: Connect with the users actively seeking services and products like yours.
Additional Tips and Tricks!!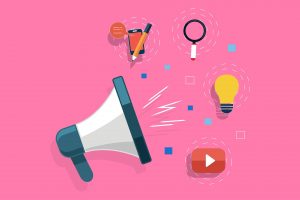 Apart from all the tactics mentioned above, there are a few things that you can do to get the maximum return on investment for your paid ads. Let us take a look at it.
1. Audiences: Google allows you to customize your audience and showcase your products and services in front of the right people. You can also upload a customer list so that you don't waste your time and money targeting the wrong people. Using a layering audience can help you increase your Bid for relevant subgroups within the targeted audience.
2. Bid Adjustments: Bid adjustments allow the users to increase or decrease the bids based on the performance. You can make such adjustments based on diverse categories including, language, demographics, and many more. For instance, if a keyword is not performing well, you can choose a negative bid adjustment so that whenever someone searches your keyword on mobile, your Bid will be some percent lower than the normal one.
3. Custom ad Scheduling: You can also set up the custom ad scheduling in Google ads to display the ad only during specific times and days. This can help to cut on the ad spend and augments the relevance for the target audience.
4. Sitelink Extensions: It allows the users to supplement their ad with additional information. For example, if you are running an ad for seasonal promotions at your local store, you can add the site link extensions to showcase your store hours and location. This factor plays a crucial role in improving the Ad rank.
5. Conversion Tracking: Conversion tracking basically monitors how a landing page performs through a tracking code that you place on the page where people land after completing the form. With the help of this feature, you will make better adjustments that can enhance your conversions.
6. Keyword Monitoring: Don't spend too much time to pass before verifying how your keywords are performing. You can place some higher bids on the keywords that are producing better results for your campaign.
7. Match Types: Match Types allows you to choose how closely associated you want your ad group to be with the search term. Google will display your ad based on your match type selection from the various types offered.
8. Negative Keywords: Negative keywords tell the search engines what you don't want to rank for that is equally as imperative as what you do. With this, you will determine the keywords by what is not performing well within your campaign.
9. Social Media Ads: Do you know that social media ads have two paid ad functions crucial to ad success. One is retargeting, and another is Lookalike audiences. Retargeting is related to remarketing to people based on on-site visits. In contrast, Lookalike audiences' reviews people on your marketing list and generate an audience that parallels your list, which helps expand your potential target.
Bottom Line!
PPC is a proven effective way of taking your business to the next level. If you choose to take your business to the next level with PPC services, then going through the whole guide nicely and analyzing each aspect and metric carefully can be the appropriate way of implementing the PPC strategy for your business. However, talking about the Pay per Click advertising, we can conclude that PPC marketing is good for everyone. It is suitable for searchers, advertisers, and search engines as well. Implement the PPC strategy effectively and reward yourself with attaining the desired heights.
Stay Connected for more!!
Recent Posts
Contact with us for any advice