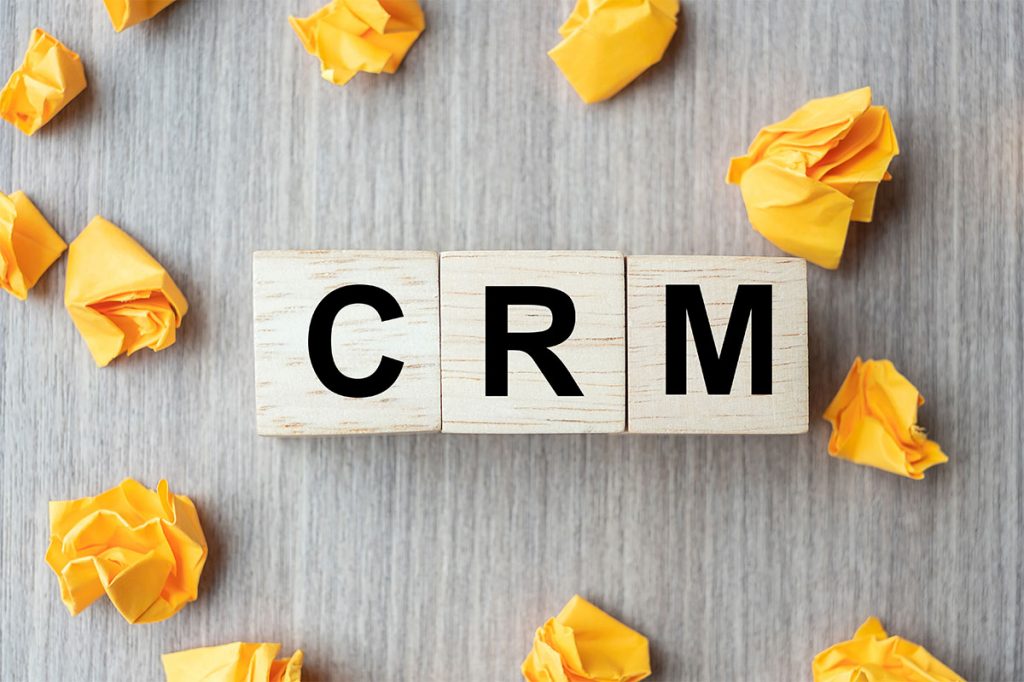 The term CRM stands for Customer Relationship Management. It is software that helps businesses manage customers and potential customers by freeing up your time and saves your energy for focusing on business development.
Are you looking for a reliable CRM for your small business? But don't have an idea about it?
Don't worry; we will tell you everything about it. There are so many questions to answer including, what is CRM, how to pick the right one, how it helps, and what you can expect from CRM software. So, let's head towards it then.
What is CRM Software?
CRM software is an all-in-one tool that manages customer information, sends emails, adds notes, provides customer satisfaction, and endows with so many features. And the best part is that you can do it all without even leaving the CRM software platform. Isn't it a great thing? Indeed it is!
With the business' development and growth, proceeding with manual processes becomes challenging and inefficient. And if the manual things are not appropriately managed, it can cost you a lot and affect the sales. CRM facilitates keeping everyone in your company on the same page; sales, customer support, marketing will provide all the data they require to succeed in their roles.
Numerous CRM companies are offering the services to businesses. But do you know that before choosing one, do you know what you need to look into a CRM software? Which can be the best one for your business? And many more questions to analyze. Let us check on to the exact step by step, starting with keeping a few things in mind.
Essentials to Keep in Mind!
1. Ease of accessibility: Your CRM software is going to be used a lot. Not monthly, not weekly, but every single day. So you must ensure that the software you are choosing must be easy to use. Hassling with the software every day can never be the solution. For this, your software must be easy to use.
2. Funnel Management: If you have an in-house sales team, then funnel management can be vital. With this feature, you will track your contacts from branding to brand evangelist, devoid of missing a single beat.
3. Cloud-based client management systems: With this feature, you will access all your client details from anywhere. According to research, around 65% of the businesses utilizing mobile-friendly CRMs exceeded their sales target.
4. Low budget: Start-ups and small businesses always look for a cost-effective solution. That is why it is essential to choose the one that fits your budget.
5. Easy to learn: The learning phase is imperative. Most businesses don't have the time to learn and master the complex software, and for this reason, it is essential to choose the easy-to-learn solution for your business.
6. Integrates well with other tools: It is always good to choose the software that can blend well with your other tools to produce the ultimate results.
7. Customer Support: Customer support is an essential factor in taking the services from a tool or service provider. It is always helpful to choose the one that offers reliable customer support to get going.
Why do Developing Businesses Need to Use CRM?
In the initial phase, managing the contact information and customers is not complicated. But once the businesses take a kick start and start with their journey to the next level, you will be getting a lot of employees, customers, and so much information to manage that things get a little challenging to handle on your own.
Business growth is indeed an excellent thing, but when it comes to organizing and managing the complete information and data on your own, things get a little more complicated. And that is where CRM software can be a savior. It helps you manage and organize the client's information.
Sales and marketing touchpoints like website, email, live chat, social media, and phone can also be tracked to endow the businesses with detailed context on client's feedback and other activities.
Therefore, with so many features, we can conclude that CRM software helps save a lot of your precious time. However, this much information is not enough to get started with the CRM software. You need to check on the benefits as well. Let us take a look at it.
Benefits of CRM Software!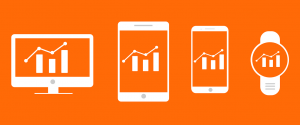 1. Contact information organization: CRM software facilitates organizing the information regarding all your contacts. It allows the businesses to keep track of the customers about what has been discussed and, while talking about the sales information, aligns the team, so your sales run smoothly.
2. Sales Reporting: With this feature, you can track several metrics, including the calls made, emails sent, booked meetings, and closed deals plus quota attainment, to understand what your team is doing and what measures you can take to improve the overall performance.
3. Accurate sales analysis: With this feature, you don't need to rely on those complicated excel sheet formulas. Reliable CRM software can help you with this by generating the sales record to easily predict the revenue.
4. Customer Segregation: Segregate your customers by several factors, including location, close date, deal size, and anymore to get the leads that require focus.
5. Scaling sales process: A routine sales process is the key to test new sales strategies. The data and information you keep in your CRM software will help determine ineffective and effective sales behaviors. This will help you develop your business with time.
6. Cross-team alignment: You can see your contacts' profiles that indicate if they have been communicated with recently.
7. Increased revenue and profit: Everybody dreams of increased revenues and profits. The CRM Software will help you attain that in real and you will get a better ROI.
Now that you have sufficient knowledge about CRM software, it is good to know about the list of topmost CRM software service providers. But before getting into the same, it is essential to maintain the relationship with your customers in real. The software will only help you manage and organize the relations and information, not building it from the start.
Best CRM Softwares

Drip is one of the leading eCommerce CRM software that is considered an excellent option for small businesses. It is very easy-to-use software with a powerful and beautiful user interface. It offers easy list segmentation, content customization, conversion tracking, purchase intent marketing, straightforward build email campaigns, and automation workflows, and many more.
You can also integrate Drip with the best third-party services, including lead generation software, email services, and many more. Drip is loaded with a wide range of features. Let us check a few of them.
Features of Drip
Advanced contact management
Native integration with popular third-party services
Marketing automation workflows
Content customization
Purchase intent marketing
eCommerce user tracking
Actionable reports
Automatic revenue attribution
Easy email list segregation

It is a powerful email marketing service that offers all the features you require to serve as a CRM. It is considered an excellent option for businesses of any size as you can get started with it for free and then upgrade to the premium when the company develops and shines nicely.
With offering reliable email delivery, email marketing, and many more, Sendinblue provides a wide range of features.
Features of Sendinblue
Powerful marketing automation tools
Easy personalization and segmentation
Detailed and actionable analytics
A/ B Testing
Landing page and sign up form builder Automatic send time optimization
Easy Facebook ads and retargeting
Transactional emails delivery
SMS and chat marketing tools

HubSpot is a well-admired and one of the best CRM Softwares for small businesses seeking cost-effective CRM solutions. It is an easy-to-use software that offers a wide range of CRM tools to manage things well.
It has a friendly interface that lets you check the complete sales pipeline right on your dashboard. Also, it offers mobile applications as well for android and iPhone users and integrates with more than 300 apps and services, including WordPress, lead generation software, and many more. Let us take a look at its unique features.
Features of HubSpot
Custom filters to sort contacts
Place phone calls right from CRM
Personalize email sequences for existing customers and leads
Get real-time notifications
Integrate with popular tools including Shopify, Microsoft, and many more
Schedule email and tasks
Store unlimited users, up to a million contacts, and customer data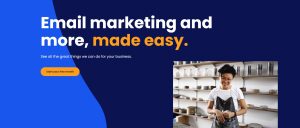 It is a widely popular email marketing service that can be used as a CRM. It is considered an excellent option for small businesses to use a dashboard, sales funnels, marketing automation, and helpful drag and drop for email creation.
It allows you to store and manage contacts and their information. It also allows third-party integrations from the vast marketplace.
Features of Constant Contact
Easy list segregation
Email scheduling
100+ email templates
Runs Instagram and Facebook ads to grow the email list
Drag and drop builder to generate emails
Marketing automation to make leads
Easy integration

Salesflare is one of the popular CRMs that says "Less work and more sales" through its tagline. It allows you to connect to the customers and can quickly get started with just a few clicks. Salesflare gathers the lead's contact info from social profiles, public sources, and email signatures. It automatically logs your meeting and phone calls, so you don't need to worry about the boring data entries.
Features of Salesflare
Meeting and calls are recorded
Keeps you organized
Sales opportunities placed in easy to read dashboard
To do lists automatically generated to keep you stay productive
Files exchanged with customers are automatically tracked and sorted
Contact information is gathered and updated from public sources
Notifications to keep you updated about the messages.

Zoho is cloud-based software that gives you all the necessities to run your small business. A robust set of sales and marketing features with Saas apps and online productivity tools. It helps to organize the contacts, manage the sales market of the brand, endow with customer support, and many more.
Features of Zoho
Team collaboration tools and team roles
Built-in security measures to keep the data safe
Multichannel contact management
Sales lead management
AI voice assistant for generating intelligent dashboards and forecasting business trends
Mobile applications to keep everything easily accessible
IT management for handling support tickets and monitoring websites
Detailed analytic reports

Pipedrive is user-friendly CRM software that is designed to be fast and straightforward. With its management feature, you can get an overview of the entire sales process. It is built-in simple to identify the leads and maintain relationships easily.
Features of Pipedrive
Email templates
Mobile alerts and email reminders
iOs and android mobile applications
API for easy integration with other software
Sales forecasting
Trend analysis
Drag and drop tasks
Backup and encryption to keep data secure
Email integration to keep sales communication in one place
Bottom line!
After reading the article, we hope you know more about CRM software and all the essentials concerning it. Now that you have enough knowledge about CRMs, it is time to start assessing things. However, it is essential to chew all the pros and cons well before deciding on something. Whatever tool you pick for your business's growth and development, make sure you pick up all the essential knowledge and analyze the answers to all the whats, whys, and hows.
CRM software can be proven as a blessing for organizing and managing things related to your business. It can help you in many ways by saving you valuable time and money. So drop the manual management and choose the best CRM software for your business that caters to all the essential requirements.
Contact with us for any advice