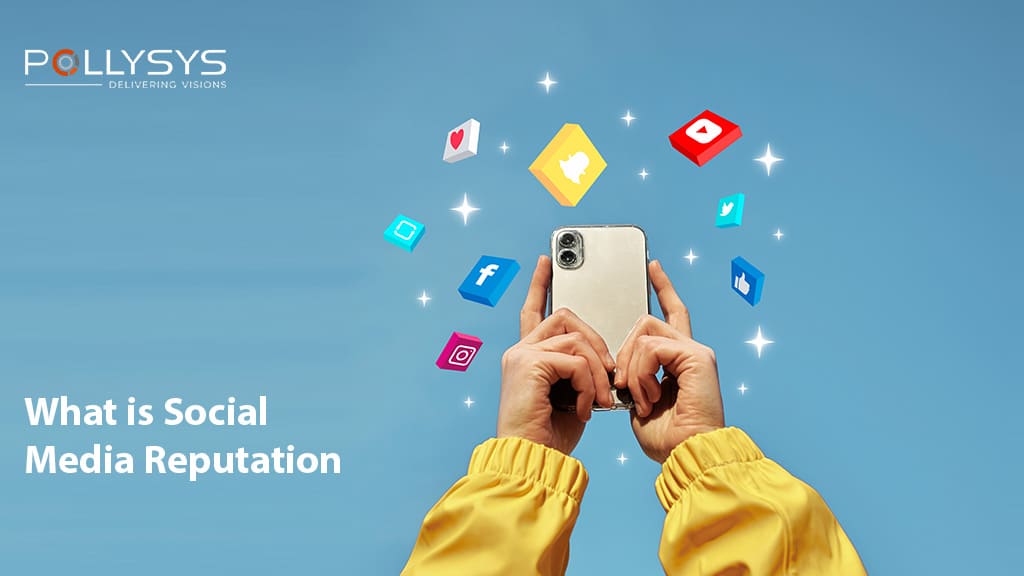 What is Social Media Reputation?
Social media reputation is the perception of your brand or organization on social media which include YouTube, Instagram, Twitter, LinkedIn, Facebook, Snapchat and more.
Three factors that directly impact reputation on social media:
content you share
the way you interact with your audience
and, the overall experience people have with your brand.
Let's get deeper and understand the why social media is important in today's scenario, it's management, secrets for an amazing social media profile and examples.
Let's understand with an Example first: Everyone's favourite café "Starbucks"
In 2018, Starbucks was criticized for its handling of a customer who was denied service because he was wearing a hoodie.
The incident was spread like a fire on social media, and Starbucks' reputation took a massive toll. The company eventually apologized and implemented new training for its employees.
That's the power of social media reputation.
What did you learn from Starbucks experience?
A good social media reputation helps you:
1build loyalty with existing customers,
attract new customers,
and boost sales
while a negative one can
damage your brand,
drive away customers,
and make it difficult to attract new business.
Why having a good social media reputation is important? | Benefits
As, social media continues to evolve, the challenges to reach wider audience are no exception.
Be it maintaining the content consistency, engaging the followers or maintaining online reputation.
A good social media reputation is required to humanize the brand!
The businesses with a good online reputation on social media convert better, inculcate advocacy, trust and propel a stronger community.
Increase market value: A good social media reputation can increase your market value by as much as 63%.
Ensure business continuity: By managing your social media reputation, you can mitigate the effects of PR crises and prevent irreversible reputational damage.
Protect your brand image: When you manage your social media reputation, you can ensure that no false information can damage your credibility.
Build a robust brand community: A focused reputation management social media strategy can contribute to brand loyalty, which leads to more revenue.
Improve search rankings: Reputation management in social media can help your content reach a wider global audience and drive traffic to your website.
Create positive brand experiences: Social media is a great platform for customer service, which can help you improve your brand reputation.
Tips to build a good social media reputation for your brand?
Enhancing your brand's social media reputation is essential for success. Implement these effective tips to engage your audience, post valuable content, and respond promptly, ensuring a positive and lasting impression.
1. Listen to your audience – understand their interests, questions, and needs:
🤔 How can understand your audience?
Conduct regular social media polls or surveys to gather feedback from your audience about their preferences, pain points, and interests. Based on the responses, tailor the content strategy that focuses on your audience's specific needs and provide value.
2. Develop a consistent tone and voice across all social channels:
🤔 How can you integrate a consistent tone?
If your brand's tone is humorous and light-hearted, maintain that consistency across all social media platforms. Use the same style of writing, emojis, and language to create a recognizable and memorable voice that resonates with your audience.
3. Post relevant and high-quality content on a regular basis:
Example: If you are a fashion brand, share visually appealing images or videos showcasing your latest collections, fashion tips, or style guides. Post consistently at times when your target audience is most active to maximize engagement.
4. Interact and engage with followers in an authentic, human way:
🤔 How can you engage your audience?
Respond to comments and messages from your followers with personalized replies. Use their names when possible and avoid generic or automated responses. Show appreciation for positive feedback and address concerns with empathy and genuine concern.
5. Monitor social media for mentions and respond promptly to comments and queries:
For Example: Use social media monitoring tools to track mentions of your brand name or relevant keywords. If a customer mentions your brand in a post, acknowledge and engage with them.
Address any queries or issues raised by followers in a timely manner.
6. Have a plan in place for responding to negative comments or crises:
🤔 How to do social media reputation management?
If you receive a negative comment or complaint, avoid being defensive. Respond calmly, acknowledge their concern, and offer a resolution privately (through direct messages or email).
Let them know that you take their feedback seriously and are committed to resolving the issue.
7. Evaluate and manage your reputation by tracking feedback and metrics:
🤔 How can I check my insights?
Social media analytics tools help measure the performance of your posts, engagement rates, and sentiment analysis.
Winding Up
Social media reputation fosters stronger connections with your audience and improves customer loyalty and satisfaction.
Remember that consistency, authenticity, and responsiveness are critical elements in building a solid social media reputation for your brand and for that, trust only experts.
Look no further than Pollysys for your brand's social media reputation management. Our skilled team, blended with their core experience, will help you stand above the rest guaranteed.
Why wait? Your competitors are never sleeping. Call us today for the best social media reputation management company near you.
Call us at 02030034830 or drop an email at support@pollysys.com.
Recent Posts
Contact with us for any advice