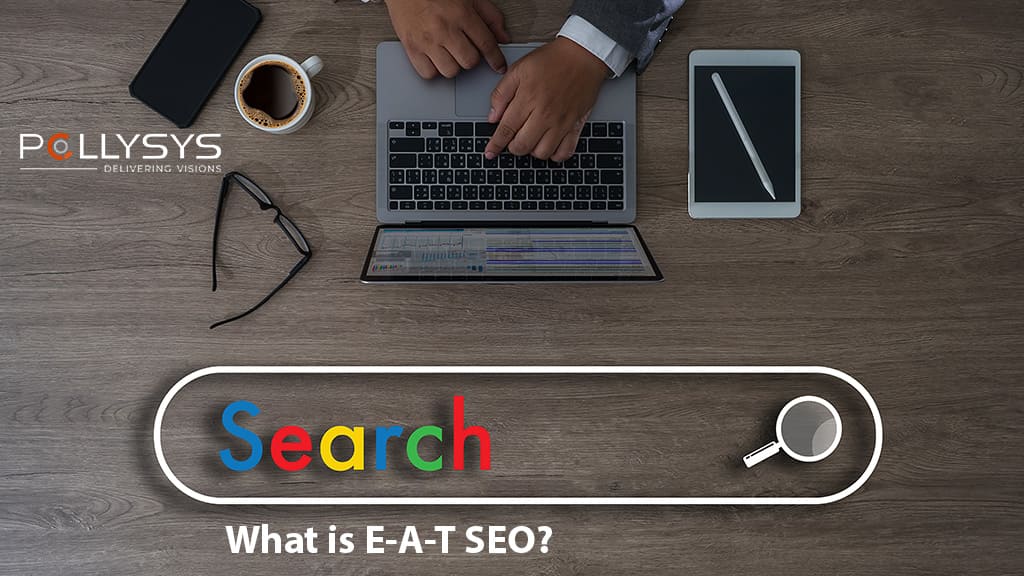 What is E-A-T SEO?
E-A-T stands for Expertise, Authoritativeness, and Trustworthiness.
It is a concept or more of guidelines introduced by Google for content quality evaluation in 2014 and is mentioned in "Search Quality Evaluator Guidelines" document.
The guidelines indirectly impact the search engine ranking. These are used by human page quality (PQ) evaluators to make the Google understand everything about Quality Content.
Over the years, many more changes have been made, and now the concept is known as EE-A-T SEO (2022).
Let's dive in and understand what this new "E-A-T" and not "eat" is all about in SEO with examples and how it impacts the SEO in 2023.
What is E-A-T (EE-A-T) in SEO?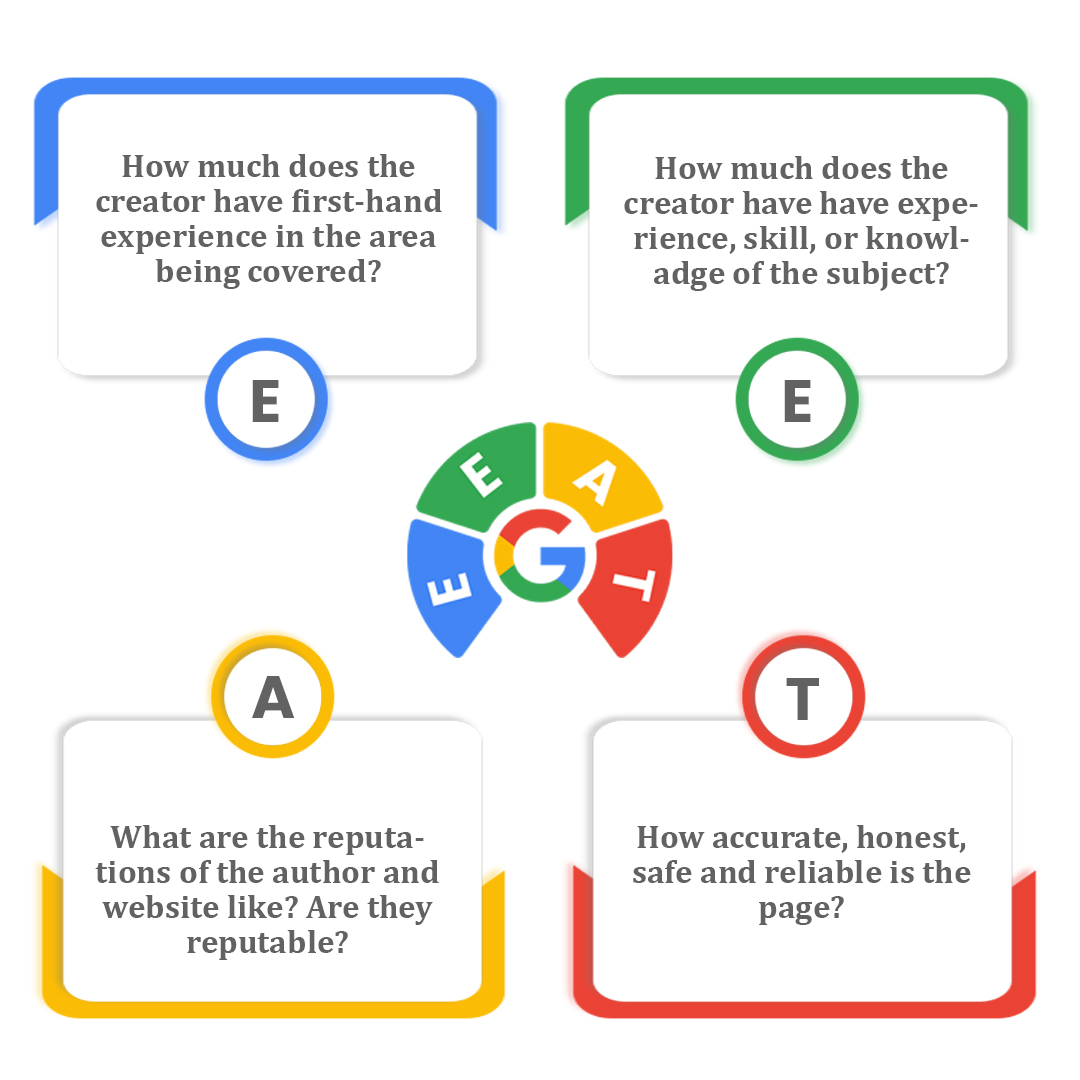 E-A-T guidelines, now known as EE-A-T help Google understand whether the content is relevant and valuable to users.
In 2023, every search query (esp. YMYL searches) must meet EAT guidelines; otherwise, it will be considered low-quality content and downranked.
Google's search quality evaluators are instructed to focus on the three concepts E-A-T.
Expertiseof the creator of the MC or Main Content.
Authoritativenessof the creator MC, MC itself, and the website.
Trustworthinessof the creator of MC, MC itself, and the website.
Now another E has been added, which stands for Experience (EEAT).
Experience of the creator of the content
Let's understand this with an example.
Why does E-A-T SEO or EE-A-T Matters to a business? Explained with an Example
In a nutshell, qualifying for EE-A-T or EAT guidelines makes your content high-quality and tells google that this page adds value to the users.
To explain in a better way lets understand this with a simple example.
Suppose you have a financial website that deals with investment, tax and other legal aspects of the finances. Let's look at how all four aspects add value to the content.
👉 Expertise: If the content is written by the person who himself deals with the tax or legal matters such as a lawyer or a financial expert, the value would be added automatically.
👉 Authoritativeness: When your website/work receives positive reviews or get s listed in top review websites like Trust Pilot, you establish authority over the content by beating your competitors.
👉 Trustworthiness: The website has HTTPS, have secure checkouts or payment gateways etc makes the entire thing trustworthy.
👉 The last E added lately to the group i.e. Experience states that the person has some kind of first-hand experience to the matter. This way the users will be able to get the right information with all a full stop to all their queries.
💡 Experience, Expertise and Authority together support the assessment for Trust but if your content/website lacks Trust, the other three factors go useless even if you are nailing them.
So, by working over these you can take your rankings up a notch in a qualitative way which will directly impact your search engine rankings, visibility, and traffic.
5 Sureshot Ways to Improve Your Website's E-A-T Score
So, here are 5 amazing tips to level up your content and SEO game.
1. Let your Audience Know Who You Are
The Google wants to know who created the content from all the aspects of E-A-T (EE-A-T).
Let your audience know who you are, your team and who is creating the content.
About Us Page is your key. Or, you can also work on author pages.
This is an easy and incredible way to establish Expertise, Authority, and trust amongst your users as well as audience.
2. Work with Experts having Rich Experience to Create Content
Half knowledge is no knowledge in today's scenario.
Hiring ghostwriters for your works or even part time content writers won't work and will not deliver results as expected because the content would lack "Expertise" and "Experience".
The best way is to make your writers interview the concerned expert, so that he/she should share information from their experience in the best possible way.
3. Don't Distract From Core Topic
Your writeup should be focussed on the point you want to share with your audience.
It should reflect in-depth research and all the user perspectives need to be covered.
For example: If you are writing a blog on how to make ice cream. Give alternate ingredients/recipes as well. Some people may be lactose intolerant or may not have a that ingredient. Giving choices suggests that you are a PRO in your field!
Be clear in your objective:- you want it to be informational, promotional, or descriptive.
Make proper use of headings, sub-headings and titles. Your subheadings and titles should explain everything. Use only trusted links or source data from only trusted websites.
Rather than using one word, try to use a subheading with 4-5 words that covers the gist of the description.
For example: This blog uses questions, long subheadings and talks clear about E-A-T. No meandering and straight to the point.
4. Stay Vigilant About Your Online Reputation
Beware of your online reputation as a just a blip can result in vulnerable and irreparable consequences.
Make sure that your website is secure using HTTPS, keep an eye on negative press or reviews and handle them diligently. You may ask your clients/customers/audience to leave a positive review for you.
Grab all the social media handles of the same name as soon as you choose a name for your domain. Delay will mean other person scooping them.
Take every step that you good will shall prevail. After all it's the brand name that matters and people love following brands!
5. Approach to SEO Experts
SEO experts are well versed about the latest trends, algorithm changes, new updates and they have the right experience to drive your website towards success.
You may search for best SEO experts near you or approach a best digital marketing company near you, this will help you gain traction for your website and make your business fly beyond the clouds.
SEO professionals also ensure that your website stays updated and does not fluctuate even when there is a rollout of an
Winding Up
You cannot ignore E-A-T (Now, EE-A-T) guidelines else your website will go for a toss, ultimately resulting in poor quality content, lack of authority and a major drop in rankings.
SEO done by using ethical measures way can turn your business from Zero to Hero. Give your business a complete makeover with Pollysys– the best IT company in London.
Still confused? Don't worry just grab your phone and dial 02030034830 and get the best industry consultation from our experts.
Recent Posts
Contact with us for any advice