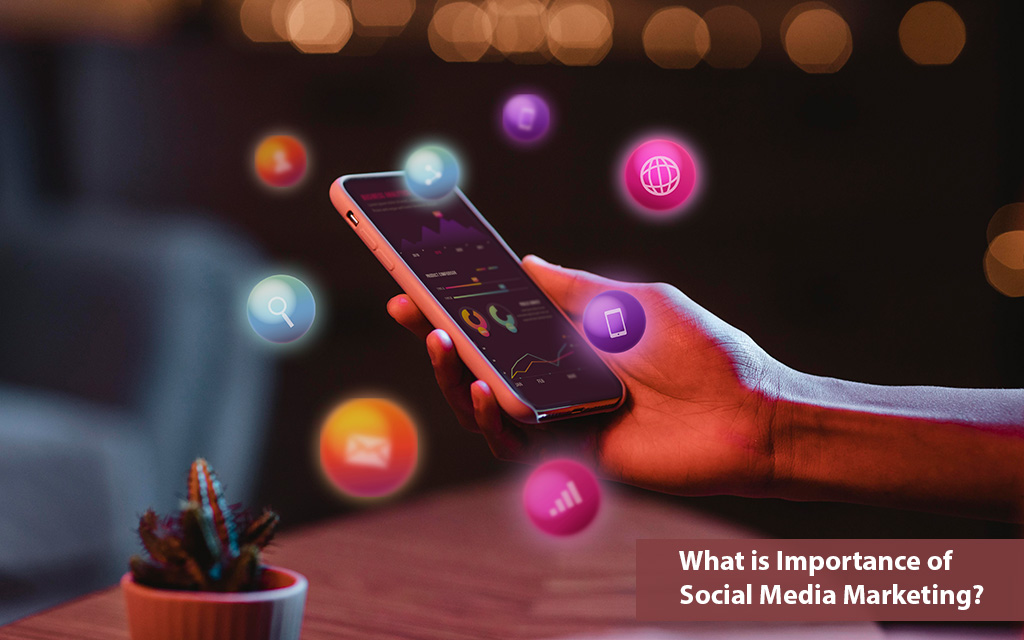 "2.3M 👁️, 287625 👍, 104897 💬, 8765 Shares, 80K Followers"
These stats are from a startup in their six months of social media journey. Impressive? Indeed, they are.
Just imagine the reach, visibility, and brand power this social media profile carries.
Exemplary Growth in terms of conversion rate, traffic, leads and revenue.
How, Why, When, What? That's secondary.
Important is, to unleash the power of social media profile to survive any business today.
Instagram, X (Twitter), Facebook, Whatsapp, Snapchat, Pinterest, YouTube…. The list is countless and being a part of them is absolute necessity of a business.
Let's dive in and understand the importance of social media marketing and why it is imperative to utilize the power of such channels in 2024.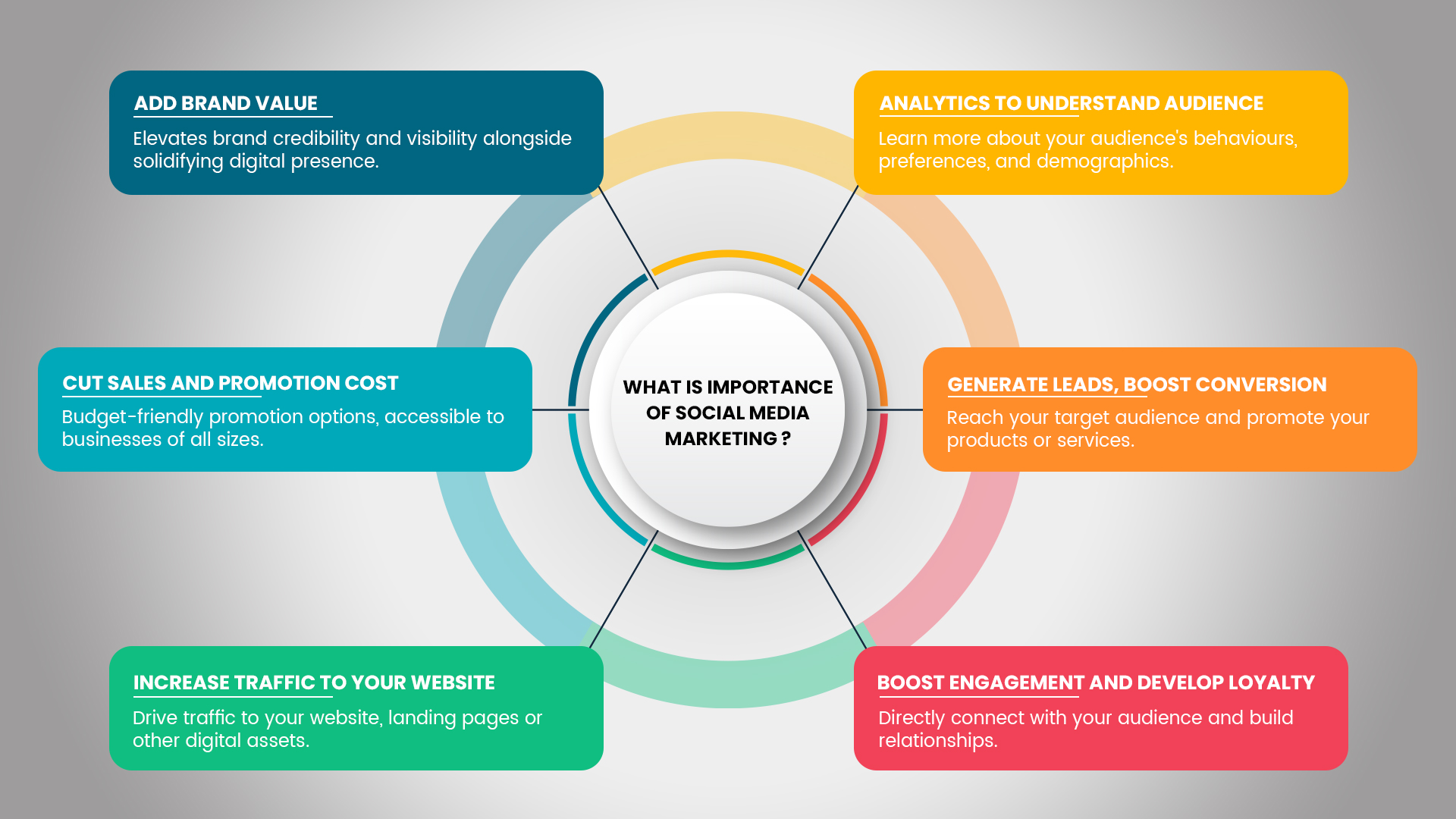 1. Power of Analytics to Understand Audience
A comprehensive and exhaustive range of analytics are offered by every social media platform that help you understand your audience in a better and improved way.
How does data analytics help understand an audience?
Social media analytics help you gain insights to get hold of these things about your audience such as:
Behaviours, preferences, psychographics.
Age group, location, and other demographics
When the audience is most active and the best time (day/time) to post.
And, much more.
By studying insights, you know what your audience loves the most and how can you improve on it.
Still struggling with what to post? Check analytics of your platform now.
2. Generate Leads, Boost Conversion
How does social media generate leads?
Social media help you reach your specific targeted audience within no time.
The paid marketing options enable curating ads that are specific to your audience and directly target them.
And this makes you reach directly where your audience is. It's a LEAD.
Rest depends on your marketing skills, how to CONVERT that lead.
Suppose you are going to introduce a Hair fall shampoo.
These social media platforms help you narrow down on the people that are searching for hair fall remedies and products online.
Reaching the right people means more sales, more revenue.
Well, rest depends on the product how effective it is. In a nutshell, social platforms give you a good start.
3. Increase Interaction, Engagement and Develop Loyalty
Social media gives a great opportunity for businesses to directly interact with their audiences or prospects in 1-to-1 way.
This direct interaction not only boosts engagement, but also improves customer retention.
After'll everyone loves attention and being addressed.
Social media comes with various interactive options such as poll, reels, live video, carousels etc. If utilized well, could be game changer for your audience.
What increases engagement on social media?
Create Shareable content, something that adds value.
The more you make the audience hit the share button, more becomes your visibility and BRAND POWER!
The brand with which people love to interact and engage, automatically imbibes a sense of loyalty and belonginess in their customers for the brand.
4. Increase Traffic to Your Website
Social media is the best way to push traffic to your website or any other digital gateway.
How social media can increase website traffic?
Your content will automatically build curiosity amongst your audience to visit your website/app and check for more.
SEO and other organic procedures may take time to get you traffic and leads for your website/app.
But social media marketing may make you star in just a few months. It just requires right placement of things, a blend of organic + paid campaigns and right content.
Consult a social media marketing company near you for a professional approach and result-driven strategy.
5. Cut Sales and Promotion Cost
Most of the digital marketers or even small business owners prefer paid marketing on social media channels as the results are worth every penny spent!
How social media can reduce costs?
Just one post or tweet about your upcoming product or event will make it reach millions of people in a single click.
The people today are more inclined towards digital devices than seeing an advert in local newspaper or TV channel.
So, yes, if you're low on budget, social media platforms are the safest bet of all that will give you whopping ROI for sure!
What if you don't have a good number of followers or you're a startup?
Don't worry.
Run paid ads.
COLLABORATION with Influencers or other figures in your niche.
Learn more on how to promote your business on social media?
6. Add Brand Value
Social influencers carry more brand value than celebrities today!
Yes, you heard it right.
How does social media increase brand value?
By collaborating with social influencers, aiming for viral campaigns and user-generated content, you can easily boost your brand's credibility and visibility.
Also, replying to comments, feedback, queries etc, you can easily garner a great position in the digital landscape.
Whether you follow purpose marketing or performance marketing, social media always help you attain a better command in your digital business.
Winding Up
In 2024, social media marketing is non-negotiable. It's a MUST.
It offers targeted reach, valuable insights, and cost-efficient lead generation. Don't miss out—capitalize on its potential now.
Contact us and get started to boost your business today! Call Now
Contact with us for any advice